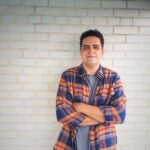 Farshid Abadizaman
Farshid Abadizaman is an Applied Mathematics Ph.D. student at Georgetown. In the Summer of 2022, he obtained a Master's in Applied Statistics from New Mexico State University under the direction of Dr. Christopher Sroka, where he conducted research on Bayesian hierarchical algorithms for high-dimensional health data. He also holds a Master's in Political Science (with highest distinction) from the University of Tehran, where he worked on Russian Political Economy. His research interests include the following: Probability and Stochastic Processes, Signal Processing, and Partial Differential Equations (PDEs).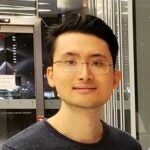 Brian Bontempo
Brian Bontempo holds an M.S. degree in mathematics and statistics from Georgetown University. He also received an A.B. degree in economics, with a minor in mathematics, from Georgetown University. His research interests are focused primarily on optimization, quantitative finance, machine learning, and the intersection of these three fields (e.g., the application of machine learning algorithms to portfolio optimization).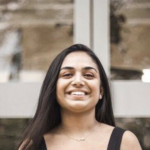 Urshila Choubal
Urshila Choubal obtained her B.S. in Applied Mathematics from Emory University in May 2022, along with a minor in Computer Science. Her senior year thesis focused on graph theory to analyze recommendation systems used in social media applications. She is particularly interested in understanding mathematics from an interdisciplinary perspective. Urshila's research interests include numerical analysis, optimization, graph theory, and differential equations. Besides mathematics, she enjoys dancing, debating, and watching documentaries.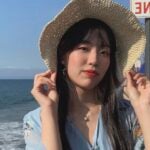 Xin Li
Xin Li is a graduate of Towson University where she received a B.S. degree in Actuarial Science and Risk Management. She also holds a M.S. degree in Statistics from Georgetown University. Her previous and current research has included projects in Sampling, Modeling, and Data Mining.